What we're eating this week...
Sunday - Chicken rice casserole
Monday - Lasagna
Tuesday-Thursday - I'm away so probably Boston Pizza twice and Subway on the way to the airport
Friday - I know I will want to have some vegetables!
Saturday - not sure
What I'm reminiscing about...
I am travelling this week for work, and travelling by myself is something I never do. One of the last times I stayed in a hotel by myself was when I was articling (in 2007-08) and spent a week at the Moncton office. The weather here in Timmins is very similar to the weather I had in Moncton that year.
What I'm loving...
I follow @hrhofsussex on Instagram, a fan account for
Harry and
Meghan, and they were just in Morocco. I love seeing the photos of what they are up to. I
love
the Royal Family!
What we've been up to...
We had my mom and aunt visiting this weekend which was great. We unfortunately did not get to attend the celebration of life that they came up for (it was postponed due to the weather), but we did get to see all of the family on
the weekend
.
What I'm dreading...
Can I say paying for summer camps? I know we can afford it, but the costs add up and it seems strange to pay for them all in February/March. It is nice to have it all paid off when the camps start up, but then we end up paying for skiing in July, so it all evens out.
What I'm working on...
The aforementioned summer camps. City of Toronto camp registration is this Saturday so once I can plot one of the two-week camp then I can fill in the rest of the weeks.
What I'm excited about...
I am excited about my new job. This is only my second week but I really like learning about the industry, meeting everyone, and figuring out my role in the company.
What I'm watching/reading...
I downloaded some Netflix things to watch on the plane when we went to Lisbon and they ended up coming in handy this week when my flight was delayed. I watched two episodes of Fat, Salt, Acid, Heat. I love food shows, they are my favourite.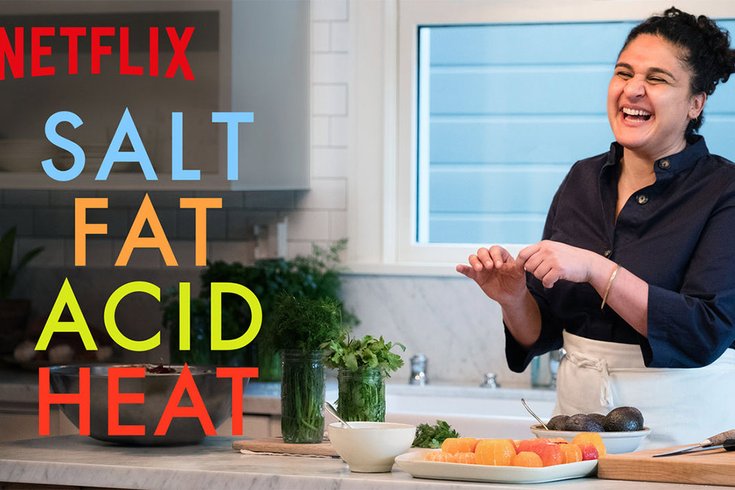 I'm reading Educated. I actually bought the book since my other library holds were not ready yet. I'm only a couple of chapters in but so far it reminds me of The Glass Castle, which is fine, but nothing unique yet.
What I'm listening to...
I am still obsessed with the soundtrack for A Star is Born. The Oscar performance renewed my love of the music. I hum the songs all day.
What I'm wearing...
My new winter boots. We may be done with winter, but winter is not done with us. Happy to have some cozy boots to bring me to the end of the snow.
What I'm doing this weekend...
It is the last week for E's skiing so Q and I may go up and see his race. And then on Sunday he has t-ball evaluations. He's already made a team, but they want to spread out the kids by skill.
What I'm looking forward to next month...
March Break (even though we aren't going away), St. Patrick's Day, and Dave's birthday.
What else is new...
Q is developing his own little personality; he likes to boss us around and has lots to say, even if we don't always understand him. He is also way more emotional than E ever was.
Favourite board game to play with kids...
Catan Junior or Quirkle. (I'm actually not a huge board game fan, but I'll play every once in a while.)