What we're eating this week...
Sunday - leftover turkey dinner
Monday - macaroni and cheese with peas and broccoli
Tuesday - lentils, roasted vegetables, kale, avocado, and spiced yoghurt (mixed together in a bowl)
Wednesday - Chicken Quinoa Stew in the slow cooker
Thursday - Pad Thai with spaghetti squash instead of noodles
Friday and Saturday - no plans yet but will probably go out once
What I'm reminiscing about...
I looked back at my April What's Up Wednesdays from years' past and saw some cute photos of my little guys.
What I'm loving...
I am always happy when spring arrives and the weather is warmer and the evenings are lighter. It's taken a little while to actually warm up but I think spring is actually here. I have been seeing the flowering trees in France and England through some Instagram accounts I follow, and ours should be showing up very soon.
What we've been up to...
Getting outside even if it's not warm. Q loves to go outside and is keen to get his boots/shoes and jacket on. If it's raining, he knows he just needs his hood up.
What I'm dreading...
6:00 weekday practices for E's t-ball and and games and practice for soccer. It will be a hustle to get home and get supper (and then make it to my workout classes for 8:00).
What I'm working on...
Slowly but surely I will get through all of my clothing drawers, E's clothes, and the kitchen to weed out things that can be throw out or donated. E's clothes can be saved for Q of course, my clothes can be donated, and the kitchen stuff will be going to our church's yard sale in May.
What I'm excited about...
There is a new workout schedule and reset eating plan starting next week from my workout group and I'm excited to see new recipes and try new classes. It is a lot of prep work to strictly eat the reset menu but I do feel so much better when I do, that it is worth it.
What I'm watching/reading...
We are watching all of the sports (hockey and basketball playoffs, and baseball). We are also watching Game of Thrones, Veep, and Island of Bryan. I also started The Disappearance of Madeleine McCann on Netflix.
Stay tuned for my April book review on tomorrow's post.
What I'm listening to...
Mary Poppins soundtrack is on repeat around here still. It's catchy!
What I'm wearing...
No jacket! Well at least yesterday it was warm enough to go without. Which is too bad since I just got a new trench coat from Banana Republic. I got tired of looking around the stores for one, so I just went on the BR website and ordered one, and it was 40% off that day.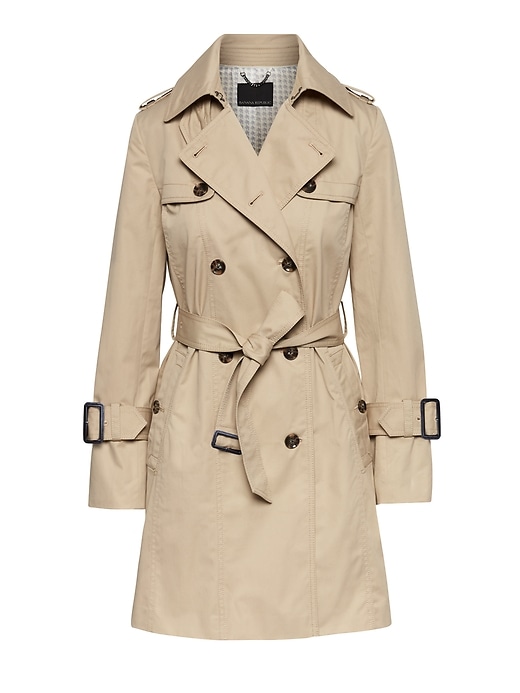 What I'm doing this weekend...
E has a pre-season t-ball game on Saturday so we will be High Park for a little bit, but no other set plans other than that and church.
What I'm looking forward to next month...
More t-ball games, soccer for E starting up, Mother's Day, our 10th anniversary, a visit from my dad, and a Blue Jays game.
What else is new...
Not much else! Happy Spring!